1.1 Pre-Certification
Since the entire certification process is rather complicated, the following are only a few key points. Thus everyone may have a preliminary understanding of the certification process.
The enterprise shall firstly select a suitable authorized body (Notified Body) and entrust them to carry on the certification over the biomass steam boilers. Specific certification mode is determined by the two sides through consultation.
1.2 Data to be Submitted for Certification
After signing the contract, NB will request the manufacturer to submit data for confirmation, including basic data of manufacturer, basic data of the biomass steam boilers, list of major parts, main mechanical and electrical drawings, related calculation book, welder and NDE personnel qualification, major pressure part material certificate, risk assessment analysis report, description of safety protection device in mechanical system, product self-declaration (conformity statement), etc. After confirmation of these data, NB will perform relevant on-site inspection, including personnel, equipment, steam boiler performance test, etc. They will issue relevant certificates after confirming compliance with the requirement of each directive.
1.3 Design Standard for Certified biomass steam boilers
As mentioned earlier, PED is not a mandatory technical standard, it only stipulates basic safety requirements for the biomass boiler. The manufacturer can select a design and manufacture standard according to the actual situation. For export steam boiler, domestic manufacturers generally choose ASME code for design and manufacture, since it is relatively close to the requirements of foreign countries. Some users need biomass steam boiler with ASME stamp, so manufacturer will choose ASME code as the basis for design.
1.4 Material Requirements for Certified biomass steam boilers
No material from non-EU countries (including ASME materials) has yet been approved in Europe or produced in accordance with European standard. Hence in practice, the material for pressure part is selected via material evaluation and Particular Material Appraisal by NB.
1.5 Electrical Directives
For small steam boiler, the motor of water pump, fan and oil pump shall have CE certificate. Other electrical parts (such as solenoid valve, transformer, etc.) whose service voltage is within the directive (AC 50-1000V, DC 75-1500V) also need CE certificate.
In addition, LVD specifically requires an emergency stop button on the control panel. The emergency stop button shall be able to cut off the power supply at the fastest speed.
1.6 MD Directives
European Union's requirements for the machinery safety is equally stringent. All risk-prone areas shall have warning label, the pipeline shall indicate the fluid type and direction. NB inspectors will timely put forward during certification, and manufacturers shall rectify according to the provisions.
1.7 Final CE Certification Result
After all the design, manufacturing, test, compliance review are qualified, CE certification of small biomass boiler is over. The biomass steam boilers meeting EU export condition shall have EMC certificate, MD certificate, B certificate, F certificate. The nameplate shall have PED nameplate and MD nameplate, and PED nameplate shall have CE mark with NB code.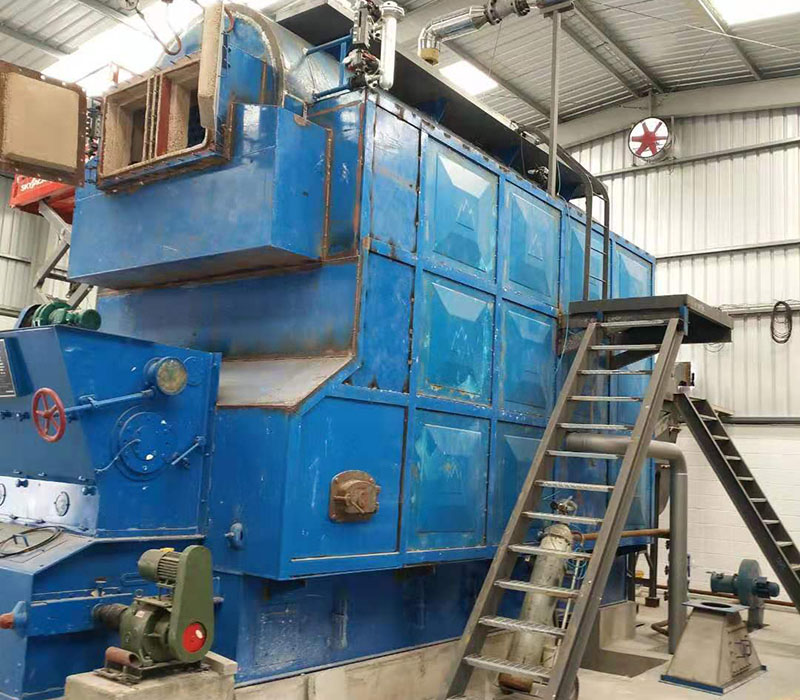 ---
Post time: Apr-02-2020