On November 28th 2019, Shanghai International Exhibition on Heating Technology was held. As an annual industry event, it attracted more than 200 exhibitors, with an estimated audience of over 10,000.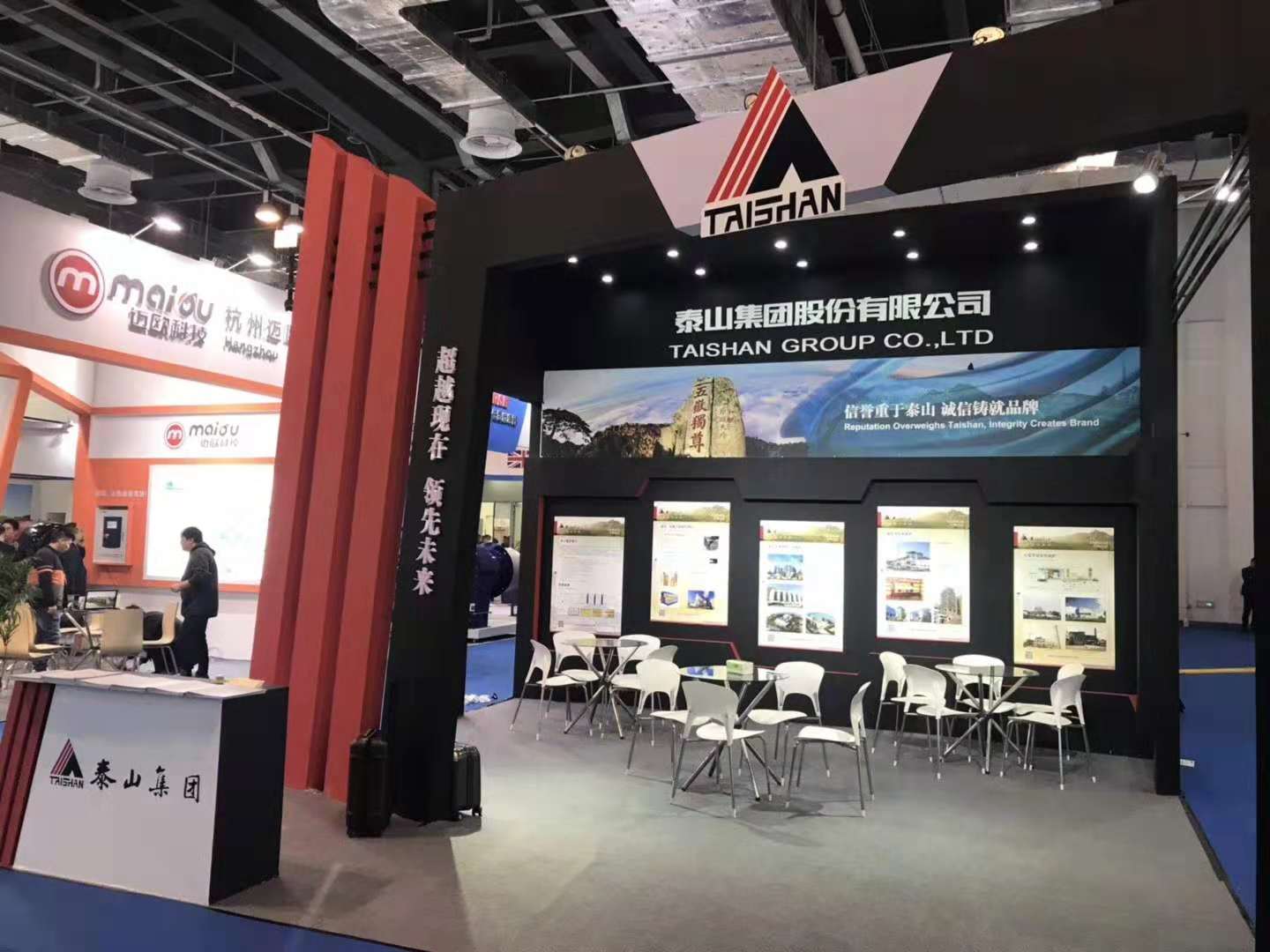 For now, more than half of the exhibition period has passed. There are many agendas, rich and colorful activities, attracting a large number of people from home and abroad to visit the exhibition. This year, our exhibition area brings together new products, new technologies and new achievements. Industrial Boiler Supplier Taishan Group produces coal fired boiler, pulverized coal boiler, CFB boiler, biomass boiler, oil fired boiler, gas fired boiler, garbage incinerator, waste heat recovery boiler, and electrode boiler. It shows to the world that Taishan Group has continuously surpassed the present and leads the future.
Taishan Group has gained a lot from this exhibition. We have signed a contract with a brewery factory in Thailand on a biomass power plant boiler turnkey project. The customer is the largest brewer in Thailand and uses a lot of distiller grain every day. Distiller grain is a good biomass fuel after brewing. The fuel is burnt in a biomass boiler to generate steam, and then the steam is used in a steam turbine to generate the electricity.
Since the opening of the exhibition, local sale branch has also seized the industry event, led customers to visit and negotiate, actively promote enterprise product, and received good publicity result.
Industrial Boiler Supplier Taishan Group warmly welcome customer from all over the world to visit our factory.
---
Post time: Jan-10-2020