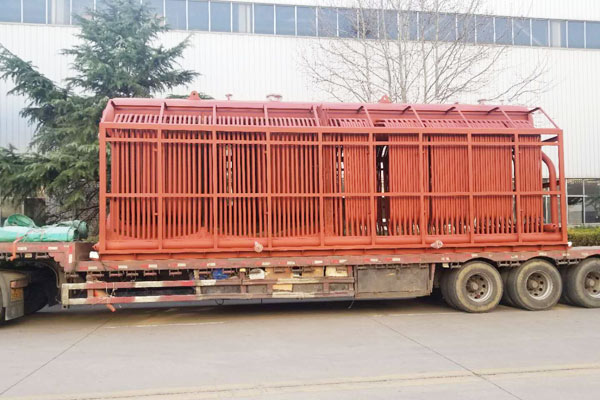 From January to April 2020, Taishan Group has signed a total of 6 coal fired steam boilers in Pakistan market, which is making a good start for 2020. The order details are as follows:
DZL10-1.6-AII, 1 set. The coal boiler was repurchased by a regular customer. The customer had bought a coal fired boiler with same model and was very satisfied with our products.
SZL20-1.6-AII & 6m thermal oil boiler, 1 set for each. The customer is one of the biggest cook oil mill in Karachi. In October 2019, the customer visited Taishan Boiler head office, after discussing with engineer, the customer was very satisfied with the factory processing capabilities and products. As a large enterprise, they have very high requirements on product quality and configuration. The coal boiler is equipped with a Siemens PLC control system (the temperature sensor and pressure transmitter & instruments, steam and feed water flow meters are all from Yokogawa, Japan, and the electrical components are Schneider brand). The motors of all auxiliaries are Siemens, and equipped with dust collector and wet scrubber to prevent pollution of the flue gas.
SZL15-1.8-AII, 1 set. Equipped Siemens PLC control system, dust collector     and wet scrubber.
SZL25-1.8-AII, 1 set. Equipped Siemens PLC control system, dust collector     and wet scrubber.
SZL20-1.8/260-AII, 1 set. In addition to the configuration of Siemens PLC control system and dual dust removing equipment, the boiler is also equipped with a superheater system to provide the superheated steam for customer production. At present, the steam boiler is in processing and delivery is expected to be arranged in the end of May.
 At present, all boilers have been delivered to customer. In next, Taishan will do the best to provide the support for installation and commissioning.
---
Post time: May-18-2020