Coal CFB Boilers are most popular coal boilers in the world. In June 2022, Taishan Group signed contract with Byucksan Engineering, and total contract value is over two hundred million Yuan. We are responsible for the boiler room system design and equipment supply of 9 capital cities in Mongolia. The contract includes 24 sets coal CFB hot water boilers and 9 sets horizontal reciprocating grate boilers.
Since the project approval in 2019, Taishan actively contacted and cooperated with BS, and carried out a lot of technical exchanges. Later, the project was suspended due to the COVID. After the project restarted in early 2022, the company continued to cooperate with customer in various technical communication work. After several rounds of comparison, Taishan succeeded in winning client trust with advanced technical advantages and rich overseas EPC experience. The successful cooperation further enriched product variety, expanded influence in foreign trade and promoted the export.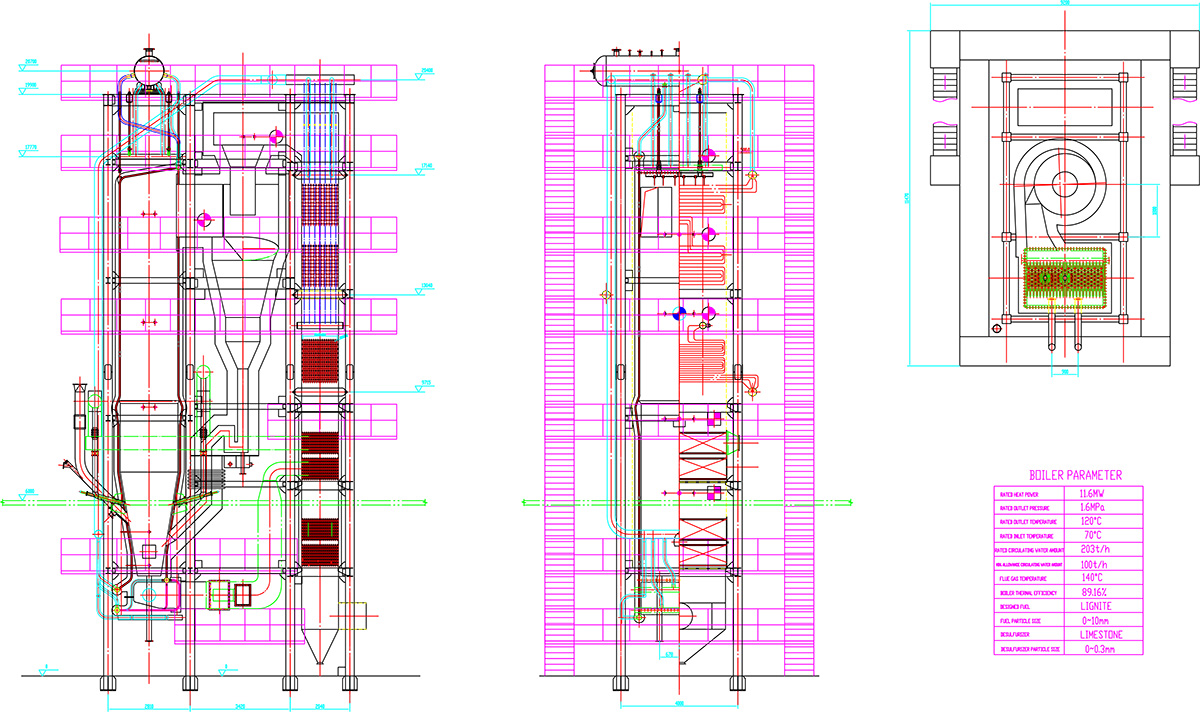 Based on agreement and customer demand, the CFB hot water boiler in this project is small-capacity circulating fluidized bed boiler. It is a totally new designed boiler model after three sets 20tph coal CFB steam boilers to Vietnam. This design is small capacity coal CFB boilers in the true sense, different from other design on the market.
As a famous industrial boiler and power plant boiler manufacturer in China, Taishan Group supply various fuel boilers to customers worldwide. As a professional engineering company, BS company has a lot of boiler related performance in the world especially in Asia. It has severe technical requirement towards its cooperative partner. Such project success shows that our technical level is recognized by BS. In the next step, we will continue to expand the market development, further promote the visibility and reputation on the international market, and strive for better business performance.
---
Post time: Aug-03-2022